About
Maison Couturier is an old farm in the Veracruz tropics built by French immigrants in the 19th century. Surrounded by banana plantations, lemon groves and tropical vegetation; this finca has been converted into a small eighteen-room "farm pension" with private terraces and details of antique furniture.
The French community that settled here in 1833 still preserves its traditions. Artisanal cheeses and pan de agua are made in wood-fired ovens in the surrounding area, and in private homes the food has a French flavor based on old family recipes.
Architecture
Carlos Couturier
Micaela De Bernardi
Interior design
Carlos Couturier
Micaela De Bernardi
Graphic design
Lorena Lechuga
Restaurants
The restaurant occupies the entire area of the main house, with large terraces in front and an intimate terrace in the back.
The kitchen is open and guests can access it like in a private house.
Every space within this house has a purpose. There is a place to have breakfast. A reading room, a dining room for eight people and a spacious bar. All spaces have large windows to the gardens of the property and access to the terraces. There is also an external dining room for lunch or dinner in the open air.
The property's pool is in the center of the garden and surrounded by the bungalows and the private terrace of the bar.
Schedules
Monday to Sunday 08:00 a.m. to 09:00 p.m.
Pool Bar
They can enjoy their terrace, which has a curtain and be in absolute privacy, read, eat or take advantage of a sunset reflecting in the pool or take a nap in their hammock.
Wellness
Treatments with Eastern and Western techniques according to the needs of each client, with high quality oils, aromatherapy and music professionally designed to produce deep states of relaxation.
Events
In contact with nature, our gardens and chapel are the perfect place to hold any type of event. We work hand in hand with the best suppliers in the area to offer tailor-made events, taking care of all the most important details, from the type of furniture, music, lights, staff and catering. We have an event planner for a more direct and personal treatment, in order to create a unique experience.
Neighborhood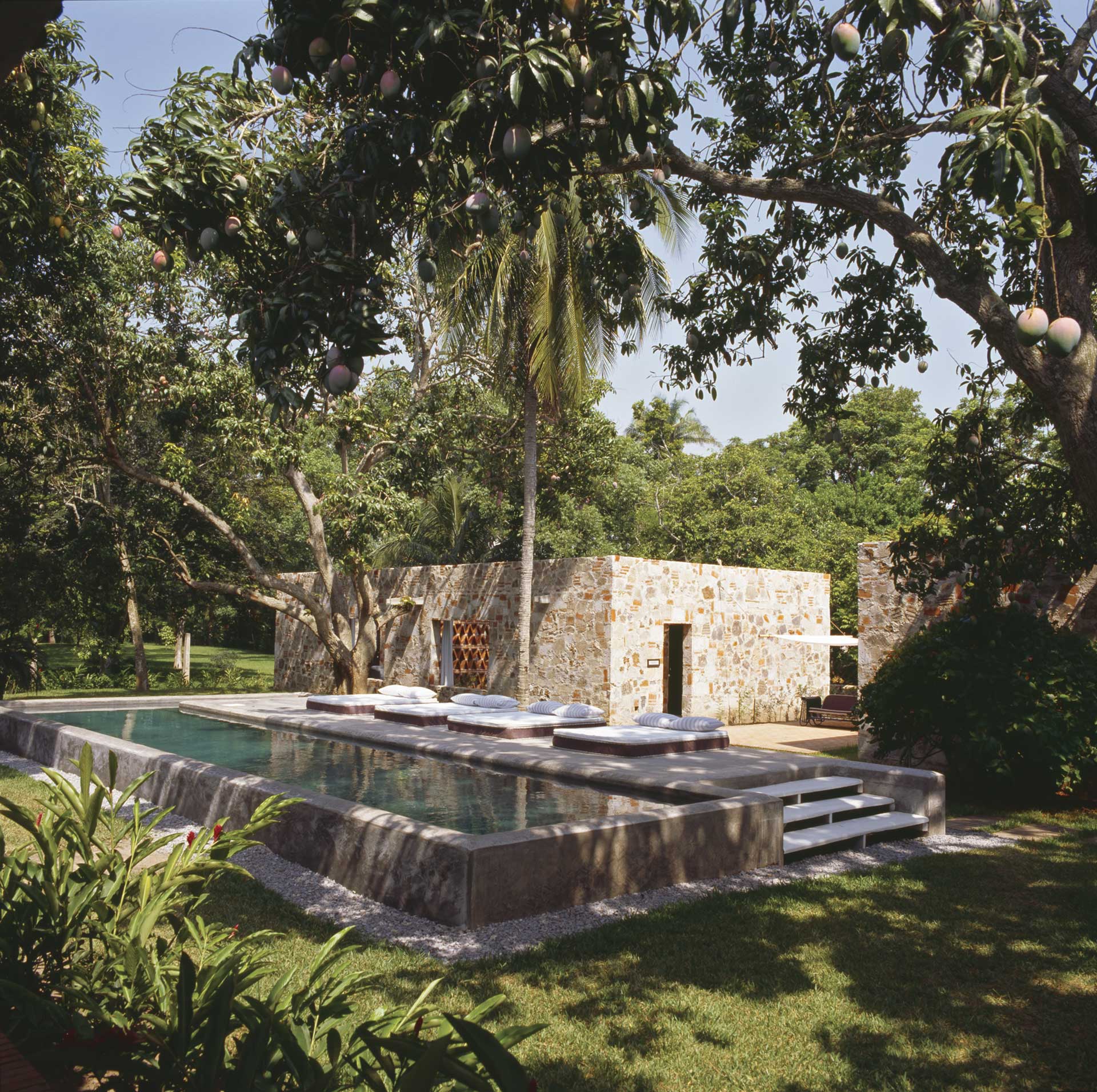 We have the Tajín pyramids 50 minutes away.
We have the rapids of the bobos edge (rafting) 40 minutes away.
The beach (Emerald Coast) 15 minutes.
San Rafael Museum. (History of the arrival of the French in San Rafael.) 5 minutes from the hotel.
Visit to Jicaltepec and suspension bridge. 10 minutes from the hotel.